San Francisco Needs to Take a Closer Look at Its Body Camera Plan
Jul 13, 2015
Page Media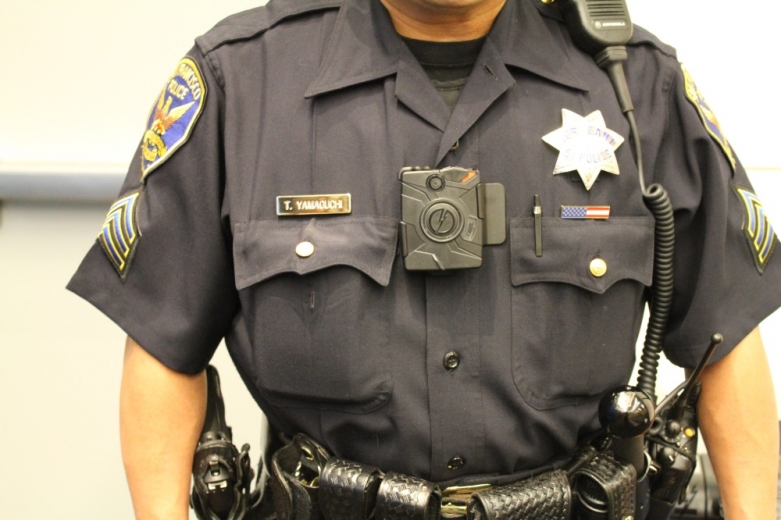 San Francisco, like many local communities, is considering the use of police body worn cameras, and the Board of Supervisors recently allocated $6.6 million for their purchase pending approval of a use policy. But for body cameras to deliver on their promise of accountability and promote public trust, there must be transparency and public trust in both the process that leads to a decision to adopt them and the policy that may ultimately govern their use. That's why the ACLU of California, joined by the Council on American-Islamic Relations and Color of Change, sent a letter today detailing our concerns with the transparency and effectiveness of the process so far and the provisions of the July 9, 2015 draft policy.
As discussed in our recent ACLU of California report, Making Smart Decisions About Surveillance: A Guide for Communities, it is essential that communities have a consistent process to ensure that the right questions get asked and answered before moving forward with any technology with surveillance capabilities, including body cameras. The ACLU recommended a process and the passage of local Surveillance and Community Safety Ordinances to ensure that communities and their police agencies thoroughly vet new surveillance technology, issue privacy impact assessments that evaluate potential risks to privacy and safeguards that could address them, clearly outline oversight mechanisms and create standards for reporting data, as well as publicly releasing draft policies that can focus debate on key issues.
Although the San Francisco Police Department's initial public discussion of body cameras and the creation of a Working Group to draft a camera policy were promising, we are concerned that the Working Group has not delivered the transparency, full public debate, and community engagement needed for such an important issue. Meetings are being held during the workday, community members have had difficulty accessing the draft policy online, and the news media has reported that SFPD has refused to make a draft use policy available, citing confidentiality concerns.
It is important that San Francisco follow a transparent, public process for body cameras and the inadequacy of the process so far also underscores the importance of moving forward with standardizing a transparent, public process for considering adoption of any new technologies with surveillance capabilities. The process set forth in Ordinance 150623, already introduced in the San Francisco Board of Supervisors, would help ensure that this happens.
Without this robust public process in motion, it is not surprising that the draft body camera policy itself fails to properly address several important issues that we discuss in our surveillance guide for communities and our supplementary materials on body cameras. Body worn cameras hold promise as tools for greater transparency, accountability, and public oversight, but also pose serious risks to privacy and civil liberties. Setting the right policy on body-worn video requires properly promoting accountability, protecting privacy, and promoting transparency. The letter we sent today details the following feedback in each of these three areas:
Policy needs to be strengthened to properly promote accountability
Officers should be required to record all interactions with the public with limited exceptions and these limited exceptions should be clearly articulated in the policy, enforced, and regularly audited.
Officers must not be allowed to view recordings before providing a statement about a critical incident like a shooting or when charged with misconduct.
The policy should provide for random auditing of body-worn video footage to ensure quality of training and compliance with policy and law and to identify and address problems before they give rise to complaints or incidents.
The policy should safeguard video footage from any possibility of tampering or editing.
Policy needs to be strengthened to properly protect privacy
The policy should provide for notice to the public that officers are recording.
The policy must articulate stronger safeguards for use, sharing, and disclosure of video footage so that it does not function to improperly conduct surveillance and track community members.
The policy must have strict purging policies to limit the unnecessary retention of video footage.
Policy needs to be strengthened to properly safeguard public's right to know
The policy must articulate clear policies of the public release of video.
The policy must give access to recordings to individuals who have been recorded.
The city should consider options, such as anonymization or prior privacy screening, which allows the release of all video footage in a way that balances privacy and transparency.
For more information about issues that need to be considered before communities move forward with any technology with surveillance capabilities and our specific recommendations on body cameras, please visit www.aclunc.org/smartaboutsurveillance.
Nicole A. Ozer is the ACLU of Northern California's Technology & Civil Liberties Policy Director.