Shifting Gears on Criminal Justice in Tulare County: Hearing from DA and Sheriff Candidates
May 15, 2014
Page Media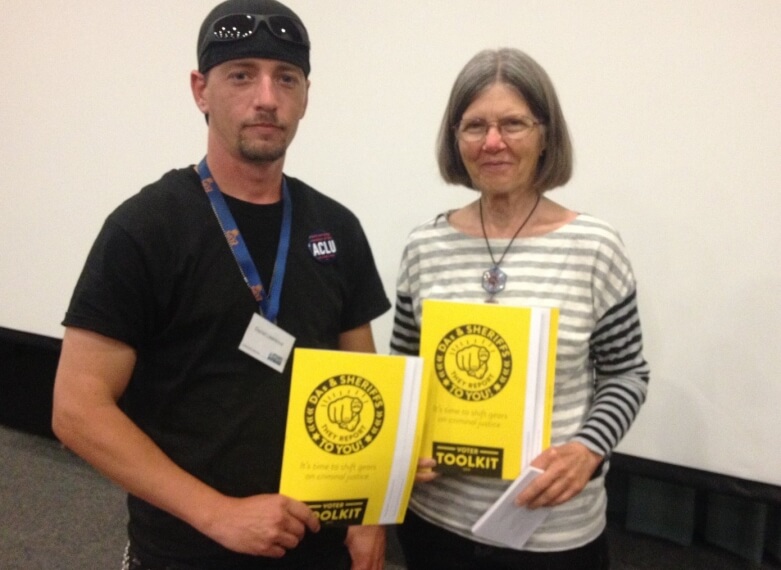 By Judy Pendleton
As a long-time resident of Visalia – yes, that small town in the heart of California's Central Valley – district attorney and sheriff elections have never excited me much. These races historically go uncontested, and candidates use the same old "tough on crime" rhetoric in their campaigns. But what does public safety really mean to these candidates? What about corrections spending, racial disparities, and juvenile justice?
With this year's June 3 election quickly approaching, the ACLU of California wants to find out answers to these questions. We recently co-hosted a debate for candidates in these races locally – and turnout was remarkable. Over 150 community members gathered to hear candidates for district attorney and sheriff discuss pressing local criminal justice issues.
In a rare occurrence, our county has heated races this year. Ralph Kaelble is challenging incumbent District Attorney Tim Ward, and there are two candidates for sheriff - Mike Boudreaux and Dave Whaley.
This year candidates are really changing the tone of criminal justice. During the forum, they highlighted the importance of rehabilitation and alternatives to incarceration. They also answered questions about criminalization of the homeless, developing relationships with the immigrant community, and reducing our county's pretrial population.
I was inspired to see the audience's energy in regards to these conversations. These are the issues that get voters fired up.
Lawmakers and elected officials need to look at long-term solutions that are fair, fiscally responsible, and keep our communities safe. District attorneys and sheriffs hold the power to help California shift gears on criminal justice.
This year, I'm pledging to get informed about my local candidates and VOTE on June 3.
Learn more about the role of the district attorney and sheriff in your community, and about the candidates in your county.
Judy Pendleton is an ACLU activist in Tulare County. The ACLU activists in Tulare County co-hosted the candidate forum with Alternatives to Incarceration Tulare, Green Party of Tulare, Tulare County for Families, and the Visalia Democratic Club.