Trump's EPA is Harming California's Farmworkers. You Have the Power to Help.
Oct 02, 2017
Page Media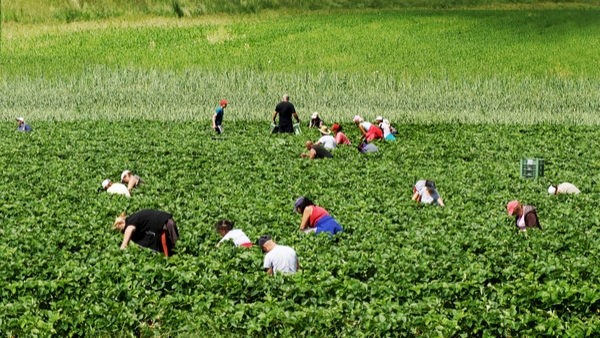 The people who grow our food shouldn't have to risk getting sick just to do their jobs. But dozens of California-grown crops—including oranges, lemons, almonds, and walnuts—are often treated with a dangerous pesticide called chlorpyrifos that can cause asthma and brain damage. This toxicant is not safe for pregnant women and children to ingest even in trace amounts, but it is especially dangerous for the farmworkers who come into direct contact with it while they work.
This unacceptable status quo was due to change this year. In 2015, the Environmental Protection Agency (EPA) proposed a total federal ban on all uses of chlorpyrifos, which was slated to go into effect in early 2017. But the Trump Administration reversed course. Despite years of research pointing to neurotoxicity and other dangerous health consequences, EPA Administrator Scott Pruitt decided that chlorpyrifos should remain in use.
Please take action now to tell the CA Department of Pesticide Regulation to protect the health of farmworkers.
The California Department of Pesticide Regulation (DPR) has the power to protect us even if the federal government won't. But instead of immediately suspending the use of chlorpyrifos statewide, DPR is embarking on another assessment. The agency claims it is looking at possible "health impacts" of exposure to the chemical, but its current evaluation completely ignores the increased risks to farmworkers who have regular contact with the pesticide.
Given the impact pesticides have on the health and safety of Central Valley residents and farmworkers throughout the state, particularly in low income immigrant and Latino communities, we can't let the state agency charged with protecting Californians ignore the people most likely to be exposed.
While DPR considers the dangers, public comments are being accepted for a few more hours. The ACLU of Northern California has sent a letter requesting emergency regulations to protect the health of farmworkers. We need you to do the same.
It's quick and easy to take action. DPS urgently needs to hear from you; today is the last day for public comment.
Thank you for all that you do. No parent should have to wonder if fruits and veggies are safe for their children to eat. No person should have to work in dangerous conditions – let alone the people who grow our food.
Abre' Conner is a Staff Attorney with the ACLU of Northern California.