Unsafe, Undemocratic, Costly: ACLU Urges Monterey County to Stop Blurring Line between Local Jails and ICE
Oct 28, 2015
Page Media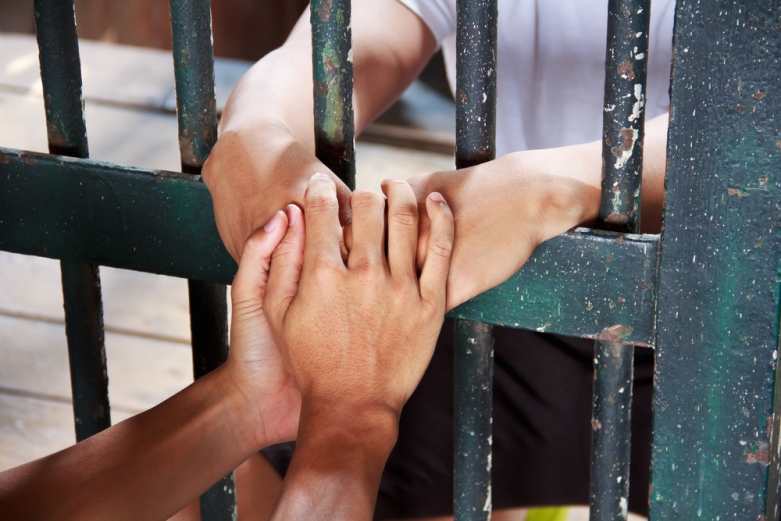 Monterey County's Sheriff Steve Bernal just gave Immigration & Customs Enforcement (ICE) unlimited access to all jail records and detainees… and he did it without even letting the public know.
Community groups, including the ACLU of Northern California and the Monterey County ACLU-NC Chapter, sent a letter Monday urging Monterey County supervisors to intervene. The supervisors can ask the sheriff to stop the program and stop all involvement with federal immigration enforcement.
Sheriff Bernal gave no public notice or chance for public input before he set up collaboration with ICE as part of the federal Priority Enforcement Program (PEP). Sheriff Bernal is allowing ICE to have a daily presence in the local jail, physical access to people in custody, and access to all of their information.
Under this scheme, Monterey County arrestees are not notified of their right to remain silent or to speak to a lawyer before speaking to ICE, creating fertile ground for coercing and bullying immigrants into saying things that could be used against them in immigration court—something that could destroy their lives.
The shared information can also be used to target immigrants in their homes and in public places. We should be protecting privacy, not opening the door for abuse and surveillance that we know disproportionately affects communities of color.
Monterey deserves better than Sheriff Bernal sneaking this dangerous policy through.
In 2014, PEP replaced a previous federal mass deportation program notorious for racial profiling and other constitutional violations. Sheriff Bernal's new policy still raises a host of constitutional issues. And it is having a devastating effect on our communities: in the month and a half since the collaboration started, ICE has deported almost 90 people from Monterey County.
California has already rejected practices that lead to deportations from local jails. But Sheriff Bernal's new policy will help ICE identify and arrest individuals for detention and deportation. Who suffers? People like grandmother Bertha Mejia, whose detention for over two years was triggered by petty theft of small food items. The government spent over $100,000 to keep her locked up, while her arthritis and diabetes worsened and her grandson Pablo lived without his one parent figure.
Not only does Sheriff Bernal's policy play into a draconian system with little room for judges to grant relief from deportation, it also does nothing to keep us safe.
Victims of crime are already afraid to contact the police because of the risk of deportation. One study found that 45% of non-citizen callers expressed fear of calling and/or seeking help from the police or courts. Knowing ICE has access to all arrestees and their records will only increase that well-documented fear in Monterey County.
The Monterey County Board of Supervisors and Sheriff Bernal have an opportunity to truly improve public safety. We need strong families, not families torn apart by deportation. We need communities that trust each other, not a community living in fear of police every second of the day. Sheriff Bernal should focus on his job and keep Monterey County safe, not pour resources into dangerous deportation policies without the public knowing.
Julia Harumi Mass is a senior staff attorney with the ACLU of Northern California. Michelle Welsh is a Monterey County ACLU Chapter Board Member.