Victory for Equity: Oakland Unified Eliminates Willful Defiance Suspensions
Jun 09, 2015
Page Media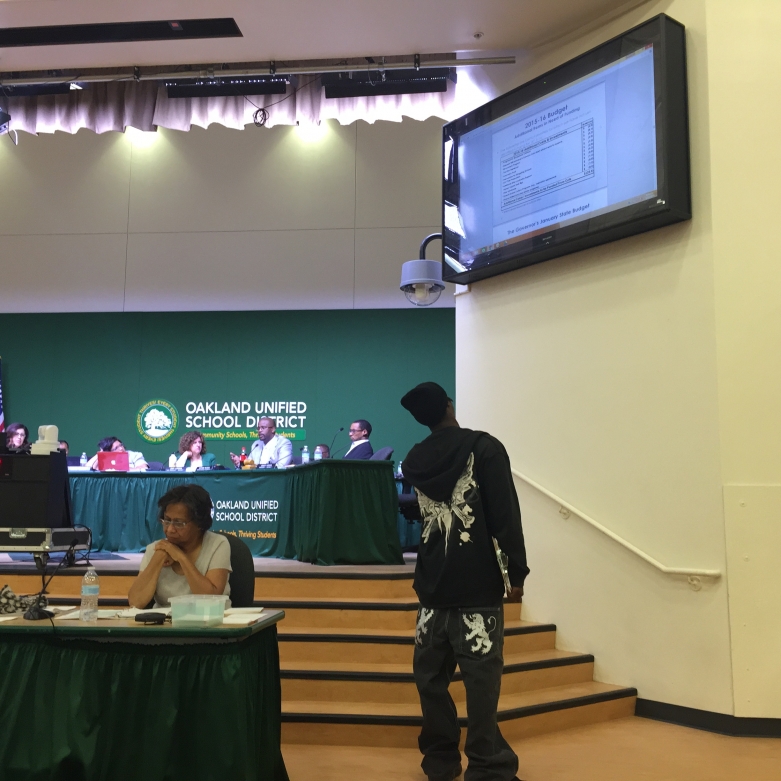 Oakland Unified agrees with community on dismantling the school-to-prison pipeline and votes to keep students in school.
Relentless advocacy and organizing paid off for Oakland students when the Oakland Unified School Board voted unanimously in support of policies that interrupt the school-to-prison pipeline last month.
With its historic vote, Oakland Unified is one of only five California school districts to eliminate suspension and involuntary transfers of students based on the broad and nebulous category of "disruption and willful defiance," which can include minor misbehaviors such as refusing to take off a hat or talking back to a teacher.
Throughout the state Black students continue to be removed from school at disproportionate rates based on the "willful defiance" category. In Oakland, although Black students made up about one-quarter of students in the district, they nevertheless accounted for more than half the students suspended based on "disruption and willful defiance" in the 2013-2014 school year. Eliminating the category decreases such racial disparities and ensures that students of color are removed from school only for serious misbehavior.
In partnership with Superintendent Antwan Wilson, the OUSD school board went a step further by committing $2.3 million in district funding to expand violence intervention and prevention programs across the school district. The money will ensure that all OUSD schools include restorative justice programs and that the district's successful African American Manhood Development program includes more Black male and female students as well as Latino students.
This critical education equity victory is an example of collaboration between elected officials, district staff, and a broad coalition of community advocates. A coalition of organizations including the Black Organizing Project, the ACLU of Northern California, other community and policy organizations, students, parents, and teachers spent months educating and advocating school board members and the superintendent to support these critical policies. Oakland School Board Member Rosie Torres, in particular, worked tirelessly alongside the community to ensure this victory.
ACLU-NC commends Oakland Unified School District for its commitment to dismantling this aspect of the school-to-prison pipeline. We stand in solidarity with community organizations, students, and parents in the continued fight to ensure education equity for all students.
Nayna Gupta is the Racial Justice Fellow at the ACLU of Northern California.