Why Breastfeeding Rooms Are a Victory for California Students
May 24, 2016
Page Media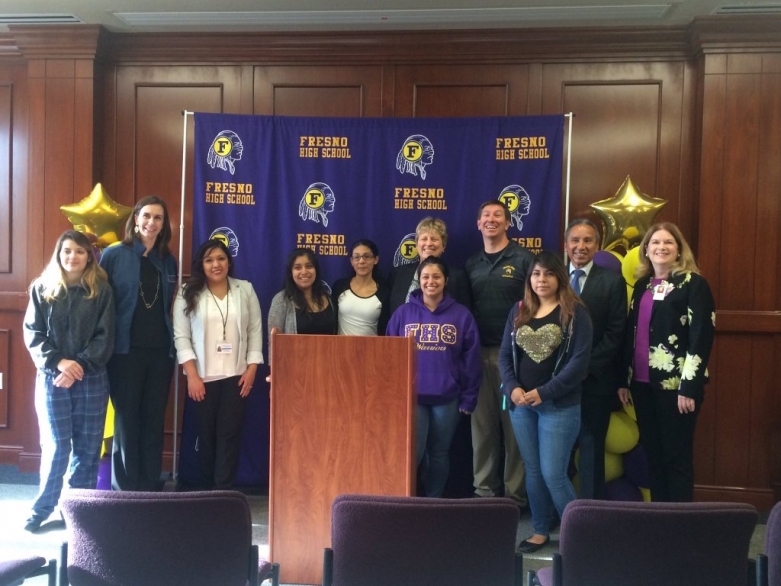 Fresno High School has changed a lot since I attended back in the 90s. At the time, I couldn't have imagined attending a school that provided even the simplest of accommodations for teens who were pregnant or were raising children. I was a young mother—I had my first daughter at the age of 19, while working and attending Fresno City College. Luckily, I had already graduated from Fresno High by the time I got pregnant.
My younger sister is also a Fresno High alumna and was a teen mother. She spent her whole senior year juggling a baby, breastfeeding, and school. As I look back on that year I think "How did she do it?" At that time my sister didn't have the option to breastfeed or pump at school. I would see her every morning before school pumping, and every day after school hurrying home to breastfeed my niece or pump because she was in so much pain from not being able to during the day.
It didn't need to be that way. Thankfully, things are starting to change.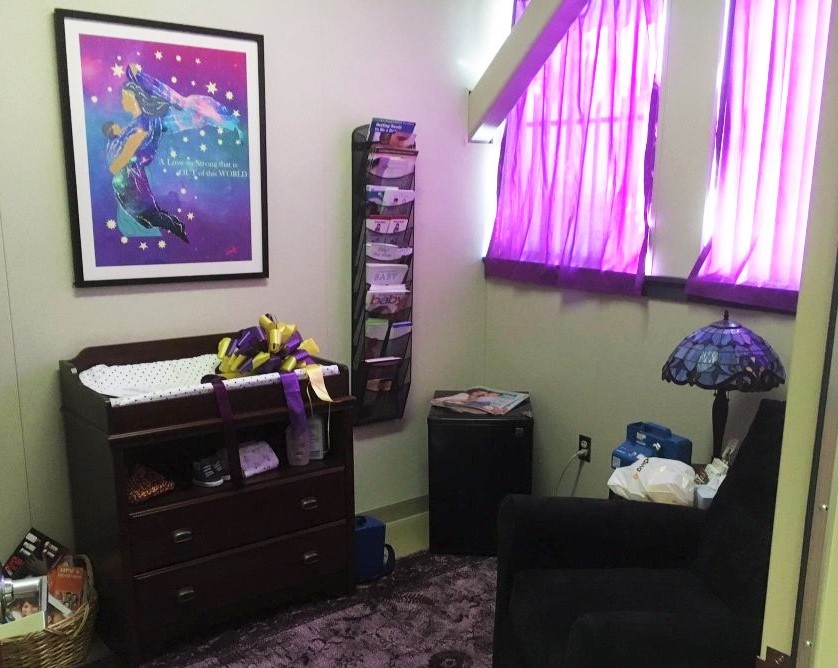 I recently attended a ribbon-cutting for the new breastfeeding room at Fresno High School. Thanks to the leadership of school nurse Kathy Davis, and with a generous grant from First 5 Fresno County, Fresno High has transformed an old, empty file room into something beautiful.
The space is peaceful and inviting. Purple curtains on the window ensure privacy, and a plush carpet gives the room a homey warmth. A TV on the far wall plays lullabies, a rocking chair sits in the corner, and a refrigerator is available for storing milk. The room, complete with a changing table and a number of children's books, is also set up to educate parents. Students can peruse posters about breastfeeding and child development and pamphlets about services that are available to them.
As we all gathered and toured the new room, I reflected on the powerful message Fresno High is sending its students. In addition to providing crucial facilities, this small but important space communicates to parenting teens that they are worthy of our support, our care, and our respect.
This new breastfeeding space is a fantastic example of the kind of change students and advocates across California were organizing for when they threw their weight behind AB 302—a great win for pregnant and parenting students and the communities they live in. As of January 1, AB 302 requires all schools in California to provide a private, secure room—other than a restroom—to deal with any needs associated with breastfeeding or expressing milk. All students must get reasonable break time or time away from the classroom to take care of their lactation schedule without getting penalized for missing class or assignments.
I know from experience that pregnant and parenting teens want to stay in school, graduate with their class, and be productive, successful adults. In my case, thriving in school was nearly impossible because I wasn't prepared to handle the responsibilities of being a single parent, and I didn't know how to access help. The stress took a toll, and ultimately I had to drop out of college. It's so gratifying to see that a generation later, students at my alma mater are beginning to get the support they need and deserve.
The Central Valley sees some of the highest teen pregnancy rates in the state. The support of our schools is a major key to making sure these students have equal access to opportunities to succeed.
Graduating high school is a big and important milestone in one's life. In fact, my own daughter is about to graduate from Fresno High, and I couldn't be prouder! Every child should have the accommodations they need to graduate—including pregnant and parenting teens.
Fresno High School has shown that they care and are committed to helping students succeed by providing a private, secure room to breastfeed, pump, and bond with their child. I applaud Fresno High for their commitment to these students and their children.
To find out more about AB 302, check out our information page and download our factsheet.
For Know Your Rights information for pregnant & parenting students, check out our guide in English and Spanish.
Michelle Miller is a legal-policy assistant with the ACLU of Northern California.