Article Media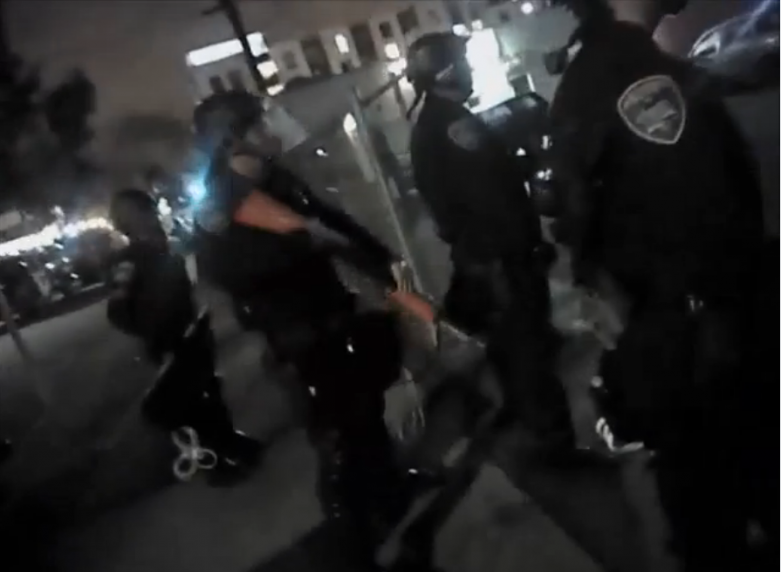 Oakland - In a first-of-its-kind decision and a victory for police accountability and transparency, an Alameda County judge has ruled that a public agency can't charge excessive fees for police body worn camera footage.
The ACLU of Northern California and the Law Offices of Amitai Schwartz sued the city of Hayward and its police department for unlawful and excessive costs on behalf of the National Lawyers Guild (NLG) after the NLG was charged more than $3,247 for a Public Records Act (PRA) request for body camera footage of a Black Lives Matter protest in 2014. It is the first case to address the statutory exception for electronic records.
"The Public Records Act is designed to give the public access to these important records," said Schwartz. "By charging excessive fees, governments block access and make it extremely difficult for people to obtain the records. The Public Records Act can not lawfully be subverted in this way."
Under the PRA, government agencies are limited to charging only for the direct cost of duplicating records. For electronic records, the law allows additional charges for producing records that require data compilation, extraction, or programming. Though Hayward argued that the additional charges were necessary, the judge ruled that the city couldn't charge for time spent redacting exempt information.
"The CPRA and the related provisions in the California Constitution demonstrate a strong policy that the public should have prompt and low cost access to public records," Alameda County Superior Court Judge Evilio Grillo wrote in his ruling. A public agency may charge for the direct costs of duplication of public records without regard to whether they are maintained in paper or electronic format but "direct cost does not include the ancillary tasks necessarily associated with the retrieval, inspection and handling of the file from which the copy is extracted."
The public interest served by the disclosure outweighs the financial burden of the city to produce the footage, Grillo ruled.
Body cameras, combined with the right policies, have emerged as a widely supported tool to address racially-biased policing and problems of police brutality and repair public trust in law enforcement. Video helps the public, investigative journalists, attorneys, and other fact finders hold officers accountable for misconduct that would be harder to prove using witness accounts alone. An important part of that is allowing affordable access for the press and the public.
"The widespread adoption of body cameras by police departments around the country is an important part of post-Ferguson reforms intended to increase transparency and accountability," said Alan Schlosser, a senior staff attorney with the ACLU of Northern California. "Exorbitant fees under the PRA would undermine those goals and make public access to the best record of what happened when police misconduct is suspected out of reach."
The court ordered the city of Hayward to refund to the NLG the entire $3,247 cost bill, except for the $1 charge for the DVD that contained the information.