National Lawyers Guild v. Hayward PD (Bodycam Records)
Jun 24, 2016
Page Media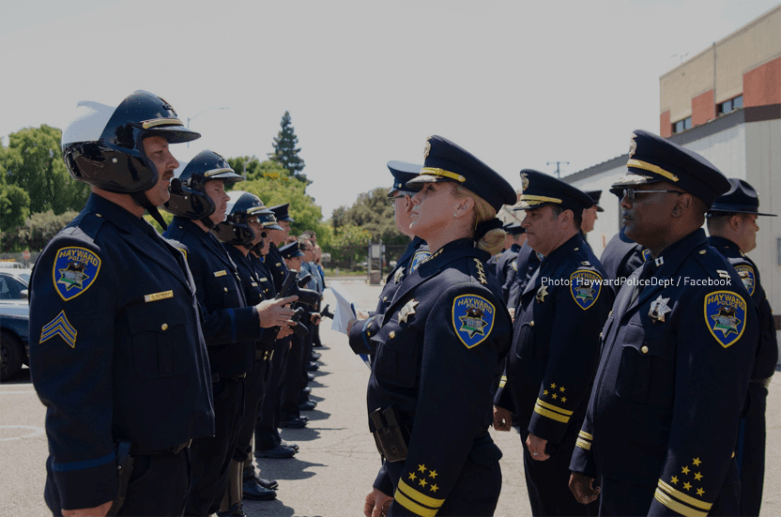 On Sep. 15, 2015, the ACLU of Northern California and the Law Offices of Amitai Schwartz filed a lawsuit against the City of Hayward and its Police Department (Hayward PD) for charging the National Lawyers Guild (NLG) unlawful and excessive costs as the price of disclosing body camera footage the NLG requested under the California Public Records Act (PRA).
Following a series of nationwide protests to call on systemic reforms to address a crisis in racially biased policing, body cameras have emerged as a widely supported tool to address problems of police brutality and repair the public's dwindling confidence in law enforcement. In fact, several departments have begun equipping their officers with the new technology.
Similarly, the California Public Records Act was crafted to provide greater transparency and accountability. However, when access to government records, such as body camera footage, is obstructed, these ideals are ultimately compromised.
The suit alleges that, on Jan. 27, 2015, the NLG, San Francisco Bay Area Chapter, submitted a PRA request to Hayward PD for body worn camera footage from Hayward police officers who participated in crowd control during demonstrations that took place in Berkeley in Dec. 2014. Community members took to the streets to protest the refusal of grand juries to indict police officers involved in the deaths of two African American men, Michael Brown and Eric Garner.
On May 15, 2015, Hayward PD informed the NLG that they would have to pay the department $2,938.58 in order to receive the first round of body camera footage requested. The NLG paid this amount under protest, and faces similar cost bills for the additional video footage requested.
Under the PRA, government agencies are limited to charging only for the direct cost of duplicating records. For records in an electronic format, the law also allows additional charges for producing records that require data compilation, extraction, or programming. Since the body camera footage requested by the NLG did not require any of those steps, the ACLU and the Law Offices of Amitai Schwartz are asking that Hayward PD refund the NLG for the costs that fall outside the direct costs of duplication, that the Department disclose the additional requested videos without imposing these unauthorized costs, and that the Alameda Superior Court issue a declaratory judgment that imposing the kinds and amount of costs that Hayward imposed on the NLG violates the PRA.
Learn more
ACLU Victory in Public Records Act Case against Hayward Police (July 5, 2016)
ACLU Files PRA Lawsuit Against Hayward PD Over Body Camera Footage (Sep. 15, 2015)