Article Media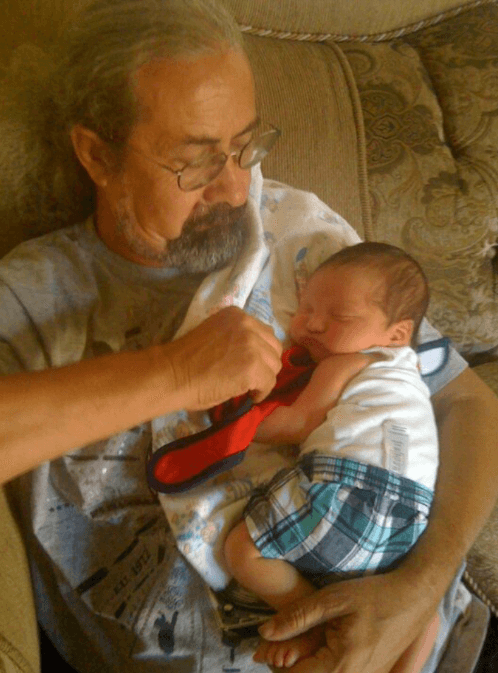 San Francisco – Asian Americans Advancing Justice – Asian Law Caucus (Advancing Justice – Asian Law Caucus) and the ACLU of Northern California (ACLU-NC), with co-counsel Keker Van Nest LLP, filed a statewide class action lawsuit Thursday to challenge the current federal policy of detaining certain immigrants without giving them the opportunity to prove they pose no flight risk or danger to the public. The advocates urge that immigrants are entitled to go before an immigration judge to request release while they fight their deportation cases.
"Many immigrants are being caught in a vast bureaucratic dragnet. The sheer arbitrariness is breathtaking and the needless suffering must be stopped." said Jon Streeter, lead counsel on the case for Keker & Van Nest. "What is perhaps most troubling is the Department of Homeland Security's policy is in clear contravention of the letter of the law. This case spotlights these practices, which are quietly devastating hundreds of immigrant families."
Named plaintiff Eduardo Vega Padilla is one of the many in California being detained without due process. Mr. Padilla came to the United States from Mexico in 1966 and received his green card before he turned two. During a difficult period in his life over a decade ago, Mr. Padilla was convicted of two non-violent, victimless crimes with potential immigration consequences. He was released from custody in 2002 and cleaned up his life to focus on taking care of his family, including providing primary financial support for his elderly mother, pregnant daughter, and grandson. On August 15, 2013—over ten years after the last time he was in criminal custody—immigration agents arrived at Mr. Padilla's home and arrested him on civil immigration charges. He is now detained in the Rio Cosumnes Correctional Center in Sacramento County without any opportunity to go before a judge to be considered for release on bond.
Mr. Padilla, like other immigrants represented in the case, has a past conviction that potentially could result in deportation. The lawsuit proposes that Mr. Padilla and others like him should have the opportunity to make an individualized case against their unconditional detention.
"Mandatory immigration detention is an extraordinary deprivation of physical liberty without procedural protections," said Anoop Prasad of Advancing Justice - Asian Law Caucus. "Like Mr. Padilla, many immigrants in mandatory detention are longtime residents of our country who have rehabilitated themselves, raised families, and given back to their communities. They have been living in the community for years without incident until immigration authorities arrest them on old convictions. We're in court today because families continue to be torn apart and the lives of immigrants are unlawfully disrupted due to the Department of Homeland Security's unauthorized policy and practice."
Under the challenged policy, immigrants who are fighting deportation can be locked up, irrespective of their circumstances, for months as their cases progress.
The suit was filed in the Northern District of California and seeks a court ruling establishing that mandatory detention must be reserved for the narrow group of individuals defined by law: people who are transferred to immigration custody immediately upon their release from criminal custody for specific, enumerated crimes.
"The government's excessive use of mandatory detention is not only illegal, but violates our basic sense of fairness. In the United States, everyone should get a chance to see a judge to determine if they pose some threat before their freedom is taken away," said Julia Harumi Mass of the ACLU of Northern California. "People who have served their time, turned their lives around, and are now supporting their families and contributing to their communities should not be separated from their families and condemned to mandatory lock-up," added Mass.
The Department of Homeland Security policy of mandatory detention also comes at a tremendous expense to taxpayers. DHS spends approximately $164 per day to detain each person in its custody, or about $60,000 per person per year. Approximately 34,000 individuals across the country are detained each day – at an annual cost to taxpayers of $2 billion each year. For many men and women, detention is unnecessary and alternatives like release on bond or ankle monitors are equally effective and far less costly.
Based in San Francisco, the nearly 90 trial and litigation attorneys of Keker & Van Nest LLP devote their practice exclusively to complex civil and criminal litigation. Keker & Van Nest also has a long and proud tradition of providing pro bono representation, including immigration and asylum matters, civil rights litigation, habeas corpus and criminal matters. For more information about Keker & Van Nest, its attorneys, and its services, visit www.kvn.com.
Advancing Justice - ALC was founded in 1972 as the nation's first legal and civil rights Asian American organization. Recognizing that social, economic, political and racial inequalities continue to exist in the United States, Advancing Justice - ALC is committed to the pursuit of equality and justice for all sectors of our society, with a specific focus directed toward addressing the needs of low-income, immigrant and underserved Asian Americans and Pacific Islanders. Visit: http://advancingjustice-alc.org.
Since 1934, the ACLU of Northern California has been at the heart of many of the most major – and sometimes controversial – struggles to protect and advance civil liberties for all Californians. The ACLU-NC works daily in courts, legislatures and communities to defend and preserve the individual rights and liberties that the Constitution and laws of the United States guarantee everyone in this country.