Article Media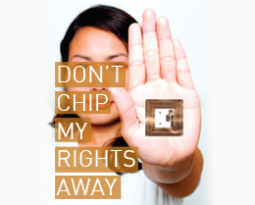 SACRAMENTO--Today Gov. Brown vetoed SB 249 (Hueso), a measure to create "Enhanced" Drivers Licenses (EDLs) to be used as an additional border-crossing identification document available only to U.S. citizens. EDLs employ outdated technology that would put Californians' private information at risk and open the door to high-tech racial profiling and employment discrimination.
"It is a relief to know Governor Brown vetoed SB 249 and that Californians won't be carrying unencrypted driver's licenses that could subject us to tracking, profiling, and identity theft," said Nicole Ozer, Technology & Civil Liberties Policy Director with the ACLU of California.
The bill would have authorized the Department of Motor Vehicles to issue driver licenses embedded with Radio Frequency Identity (RFID) computer chips that broadcast personally identifying information to an electronic reading device for the intended purpose of crossing U.S. borders. In his veto message, Gov. Brown pointed to alternatives to EDLs and noted SB 249 would have placed an additional burden on the state of California.
Similarly, advocates challenged the bill as an unnecessary measure that lacked even the most basic privacy and security safeguards included in a U.S. passport and even modern smart chip credit cards.
Experts warned that this technology was insecure ten years ago, when the Department of Homeland Security (DHS) under President Bush first introduced these licenses. At the time, DHS admitted that the personal information stored in these chips could be read from a distance of up to 30 feet. In San Francisco, a security researcher built a reader with $250 in spare parts and demonstrated someone could easily read and copy these documents, without anyone's knowledge, and use them to track, stalk a person or steal personal information.
Had the bill been signed into law, people carrying an EDL would have had their criminal background check linked to their driver's licenses, potentially letting police officers know someone's race, citizenship status, and criminal history before coming into contact with that person.
SB 249 would have allowed any employer in the state to make EDLs a job requirement even if the licenses were not job-related. As a result, employers could have fired or refused to hire anyone unwilling to put their personal privacy at risk or anyone not eligible for an EDL, such as noncitizens or those that don't pass a federal background check.