Article Media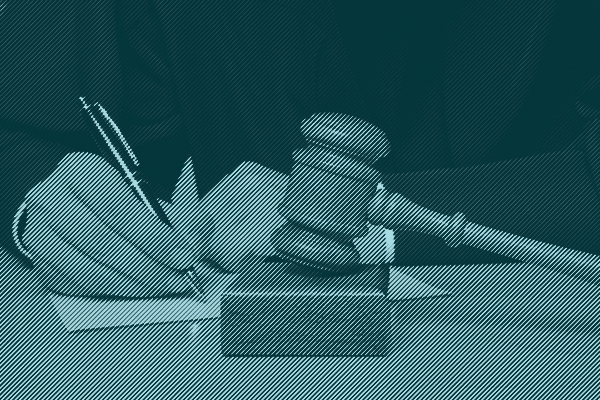 SAN FRANCISCO – Twenty-two teenagers who were wrongfully arrested by Immigration and Customs Enforcement (ICE) are free and home for the holidays after spending several months locked up in federal detention facilities, the American Civil Liberties Union can announce today.
ACLU attorneys and co-counsel at Cooley LLP filed a class action suit, Saravia v. Sessions, in August after the teens were targeted by the Trump administration, which used unsubstantiated charges of "gang affiliation" to justify their wrongful arrests and subsequent detention. In November, a federal judge ruled that it was unconstitutional for the government to continue to detain the teens without providing them prompt hearings.
"When these teenagers were given a chance to dispute the charges against them, it became crystal clear that the government's accusations weren't backed up by evidence," said Martin Schenker, a partner at Cooley LLP. "These kids have been jailed for months with no opportunity to challenge their wrongful arrests, and their families have been heartsick. We're so glad to see them back home with their loved ones."
Many Saravia class members live and go to school in Long Island, New York, but were jailed far from home in detention facilities in California, Texas, Washington state, and Virginia. They are known to the government as "unaccompanied immigrant minors," having come to the United States alone as children after immigrating from Latin America. Many fled violence in their home countries and are now living with family in New York while their applications for visas and asylum are pending and the immigration process moves forward in the courts.
"It's no accident that many of these arrests occurred in the town where President Trump famously endorsed police brutality," said William Freeman, senior staff attorney for the ACLU of Northern California. "This virulently anti-immigrant administration – led by a president who has repeatedly made racist statements denigrating Latinos – is collaborating with a local police department that is known for a longstanding pattern of racial profiling against Latinos. In this context, and any context, the lack of real evidence underlying their cases is truly disturbing."
Out of thirty-four teenagers originally identified as class members, twenty-two have been ordered released to date. Many of the remaining hearings are still in process.
"I'm looking forward to celebrating every minute of freedom with my family," said class member Mateo*, when asked what he was most looking forward to about being home for the holidays. "I also wish to study in a school that helps me achieve my goals. I want people to know that we are not gang members. The government made a mistake. All I want is to become a professional, and I'm working hard towards that goal."
"I was taken from my home and my community for months because the government incorrectly believed I was in a gang," said Stanley*. "I'm really looking forward to spending Christmas with my family and all of the people that supported me while I was in detention." To other teens like him, Stanley said, "It does not matter what the government thinks about you, if you know that these stories are false, remain hopeful that justice will be on your side."
"I'm looking forward to celebrating Christmas with my family, and I hope that all the other kids in this case get the same opportunity," said Cesar*. "Before the government removes someone from their home they should have all of the evidence and verify that their allegations are true."
The suit is ongoing, and was brought by the ACLU of Northern California, ACLU National, Cooley LLP, and Holly S. Cooper of the UC Davis School of Law Immigration Law Clinic.
*Names have been changed to protect the privacy of the class members, who are under 18.
###