Asian Prisoner Support Committee v. CDCR
Apr 27, 2023
Page Media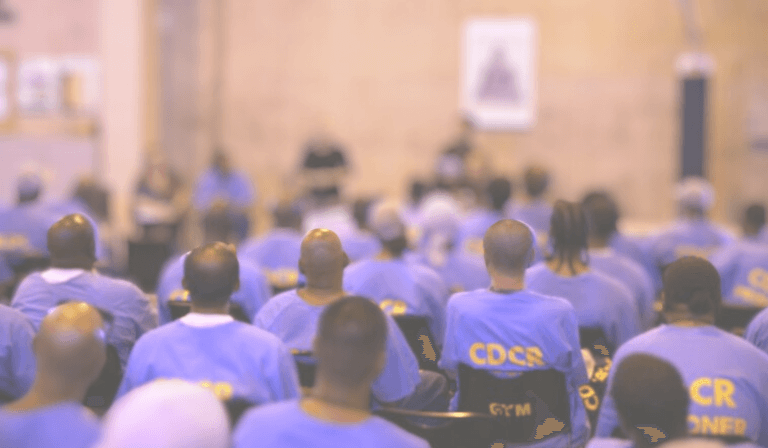 On April 27, 2023, incarcerated and formerly incarcerated Californians sued the state prison system for illegally discriminating against people suspected of being born outside the U.S. According to internal documents and policies from the California Department of Corrections and Rehabilitation (CDCR), and the testimony of incarcerated people directly impacted by those policies, CDCR refers hundreds of people in its custody to Immigration and Customs Enforcement (ICE) for detention and deportation each year. The agency targets immigrants, refugees, and anyone whom CDCR officials unilaterally, and often incorrectly, assume was born outside the U.S. CDCR officials at times make these decisions using nothing more than their perception of an incarcerated person's place of birth, race, ethnicity, or how well they speak English.
The lawsuit alleges that CDCR's policy of referring people to ICE based on national origin has led to many U.S. citizens and residents being investigated, detained, and put into the deportation pipeline based on false and racialized assumptions of individuals' immigration statues, in violation of the California Constitution's equal protection clause and state anti-discrimination law. It has also resulted in peoples' exclusion from rehabilitative programs the enable them to reduce their time in custody; alternative-to-custody programs; lower-security housing placements; and educational and vocational programs that help people transition back to their families and communities, in violation of the California Values Act.
According to the lawsuit, when an official processes an individual into the California prison system and perceives that individual to be foreign-born, they trigger an illegal, CDCR-invented policy known as a "Potential Hold," which has no meaning under federal immigration law. State officials use the Potential Hold to send information about people to ICE and to deny them placement in various prison programs. The Potential Hold, in turn, triggers a related illegal policy known as the "ICE Notification Policy," which CDCR uses to send lists of all supposedly foreign-born people to ICE on a monthly or quarterly basis, for ICE detention and possible deportation upon their release from prison.
Plaintiffs seek a court order requiring CDCR to change its policies and practices to comply with the California Constitution and California Values Act.
Individual plaintiffs are Roth Chan and Anouthinh "Choy" Pangthong. Organizational plaintiffs are the Asian Prisoner Support Committee and Root & Rebound. They are represented by the ACLU Foundation of Northern California, Asian Americans Advancing Justice – Asian Law Caucus, and Munger, Tolles & Olson LLP.
Learn More
Incarcerated and Formerly Incarcerated Californians Sue State Prison System for Illegally Discriminating Against People Suspected of Being Born Outside the U.S. (Press Release, April 27, 2023)