Geary et al. v. City of Pacifica (RV Parking)
Mar 26, 2021
Page Media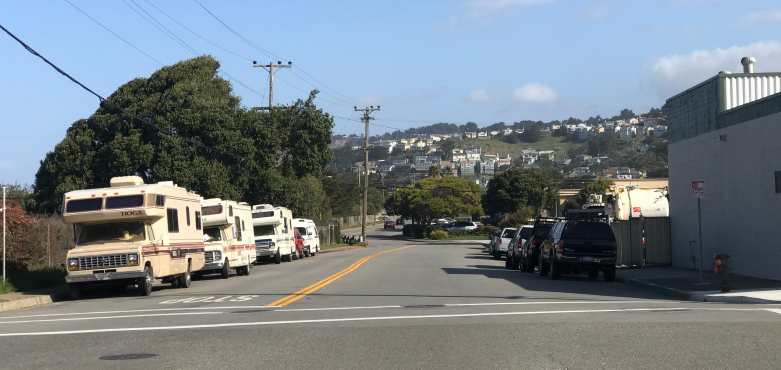 In late 2019, Pacifica passed an ordinance prohibiting "oversized vehicle" parking. The ordinance made it illegal to park an RV at any time in streets throughout the city, including giving the city the discretion to prohibit RV parking based on aesthetics. Pacifica began aggressively enforcing this ordinance in September 2020 after the city council abandoned efforts to provide any parking areas for RV residents. Those who violate the ordinance are subject to escalating fines. After the third citation within 12 months, a ticket becomes a misdemeanor punishable by a $1,000 fine and up to six months of imprisonment. If five tickets are left unpaid, the RV can be towed and impounded.
On March 15, 2021, the ACLU Foundation of Northern California, Disability Rights Advocates, and the Legal Aid Society of San Mateo County filed a class action lawsuit against the City of Pacifica to strike the law.  The lawsuit argues that ordinance is a blatant attempt by the city to banish those who rely on RVs for housing and mobility. 
Although the city claimed there were streets where RV residents could park without getting ticketed, haphazard signage and contradictory information made it impossible for people to know where RV parking might be allowed. Instead of providing any clear parking rule, the city has given out tickets based on housed residents' complaints, even when an RV is parked on a street that has no justification for prohibiting RV parking.
The ban's impact has been particularly severe on people with disabilities, who already disproportionately experience homelessness. The ban has undermined their ability to maintain their health and employment. 
Immediate short-term solutions include providing designated parking areas and providing supportive services for individuals parking at those sites, as well as accommodations for people with disabilities.
On March 30, 2021, the plaintiffs filed a motion for preliminary injunction asking the court to stop the city of Pacifica from enforcing the RV Ban immediately and at least until the case is tried.  The motion was filed to protect plaintiffs from suffering irreparable injuries, such as losing their homes to towing, facing incarceration, or being banished from friends and community support, while the case is being litigated.
On July 14, 2021, the plaintiffs and the City agreed on the form of a preliminary injunction to be entered by the Court while the litigation continues. The Court entered the injunction, which requires the City to make publicly available a list and map showing streets allowable for RV parking, in a form that is readable and easily understood. The list is now available here and the map is now available here.
Learn more:
Civil Rights Organizations Sue Pacifica Over RV Parking Ban (March 15, 2021)