Rochelle Hamilton v. Vallejo City USD (LGBTQ Student Harassment)
Jun 30, 2009
Page Media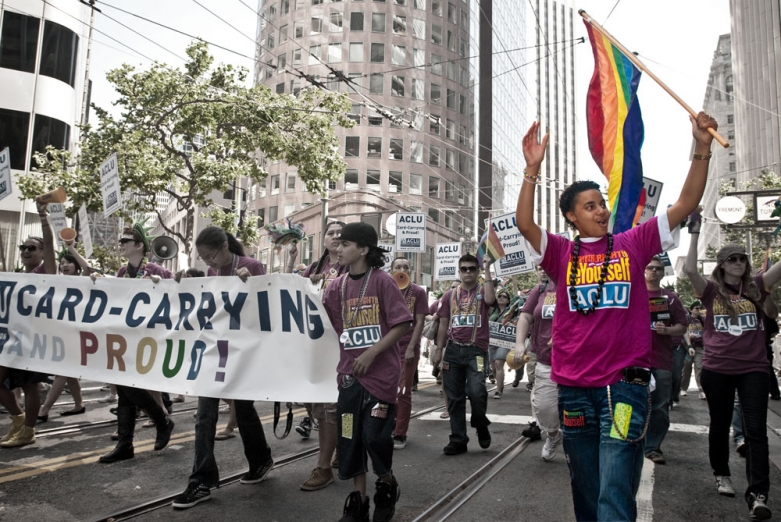 On May 18, 2009, ACLU Foundation of Northern California announced a settlement with the Vallejo City Unified School District on behalf of Rochelle Hamilton, a high school student who faced anti-gay harassment from teachers and school staff.
The settlement is designed to combat harassment and discrimination based on sexual orientation and gender identity at all the district's schools, and includes district-wide anti-harassment training for students and staff.
Verbal attacks from teachers
Hamilton, an out lesbian, began attending Vallejo's Jesse Bethel High School as a sophomore in the fall of 2007. Almost immediately, she was subjected to verbal attacks, including teachers telling her "It's not right to be this way," "This is ungodly, and you're going to hell," and "What's wrong with you? Are you a man or a woman?" Hamilton was also on several occasions denied access to the girls' locker room. Moreover, she was required to participate in a school-sponsored "counseling" group designed to discourage students from being lesbian, gay, bisexual, or transgender, or questioning (LGBTQ).
Under the state's Education Code, California school districts have an affirmative duty to protect students who are or are perceived to be LGBTQ from discrimination and harassment. In addition, both the state and federal constitutions guarantee equal protection under the law.
Consequences of harassment are severe
The failure of schools to intervene and prevent discrimination and bias has tremendous human costs. In a statewide survey, 91% of participating students reported hearing other students make negative comments based on sexual orientation. The consequences of such treatment are severe. Compared to peers who haven't experienced harassment, these students are more than twice as likely to seriously consider suicide.
As part of the five-year agreement, the district will adopt a clear policy explicitly prohibiting discrimination and harassment based on sexual orientation or gender identity, as required by California law; develop a specific procedure for harassment and discrimination complaints; provide mandatory training for all teachers and other staff who interact with students in how to identify anti-gay harassment and discrimination, why it's harmful, and how to prevent it; and provide mandatory anti-harassment training to all students in the district, as well as taking other steps to make the district a more welcoming environment for LGBTQ students.
Learn more
High School Student Takes on Anti-Gay Harassment...and Wins
Lesbian Student Teaches School District a Lesson
Know Your Rights: LGBTQ Student Rights
Let's Make It Better - ACLU video featuring Rochelle Hamilton