Article Media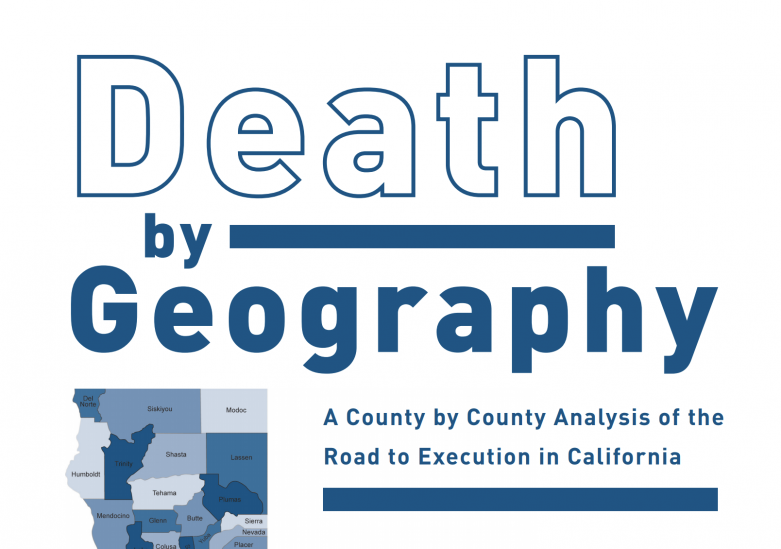 [ March 2009 updated report available ]
"Death by Geography" reviews the death-sentencing practices, public safety records, and spending practices of the 24 most populous California counties. The report reveals that while the vast majority of California counties have largely abandoned execution in favor of simply sentencing people to die in prison, just 10 counties continue to aggressively pursue executions, accounting for nearly 85 percent of death sentences since 2000.
These counties have little else in common: Factors such as homicide rates, population densities, and voting patterns do not correlate with death sentencing. All of the counties that continue to aggressively pursue death sentences share important qualities with neighboring counties that do not. For instance:
A resident of Alameda is eight times more likely to be sentenced to death than a resident of nearby Santa Clara;

A person charged with murder is seven times more likely to be sentenced to execution if he or she lives in Tulare than if he or she lives in neighboring Fresno.
"Death by Geography" shows that California's death penalty has become so arbitrary that the county border, not the facts of a case, now determines who is executed and who is simply sentenced to die from old age, illness or injury in the general prison population.
By comparing active death penalty counties with low-death and non-death counties, "Death by Geography" also shows that the death penalty is unnecessary; it provides no benefit to the counties that continue to aggressively pursue death sentences and may even detract from other important community needs. Comparison with non-death and low-death counties demonstrates that counties that sentence people to death do not experience lower homicide rates or higher rates of solving homicides.
"Death by Geography" outlines the true costs of the death penalty to each county that sends people to death row by calculating how those counties might otherwise have spent the money for public services.
Downloads
Fact sheets
County Death Sentences, 2000-2007
Alameda County
Contra Costa County
Kern County
Los Angeles County
Orange County
Riverside County
Sacramento County
San Bernardino County
San Diego County
San Francisco County
San Mateo County
Santa Barbara County
Santa Clara County
Tulare County
Ventura County
See also: "The Hidden Death Tax: The Secret Costs of Seeking Execution in California"