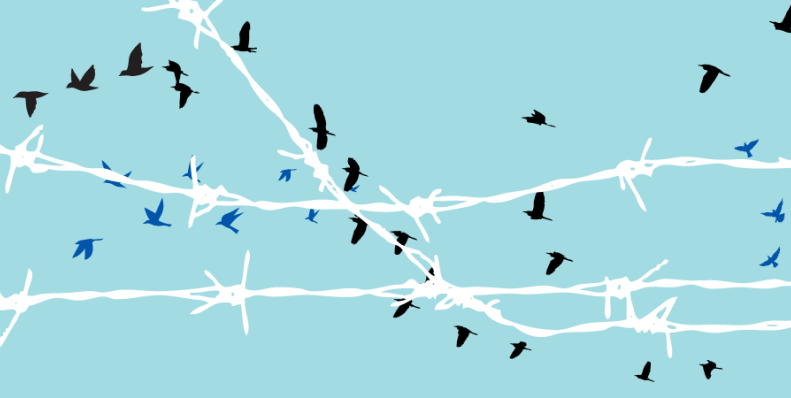 The California Immigration Detention Database: Tracking Grievances in ICE's For-Profit Detention Facilities
The California Immigration Detention Database tracks formal complaints, also known as grievances, that people detained in California's immigration detention facilities have filed to seek redress against the inhumane conditions of their confinement. Through the interactive chart below, this database aims to document patterns of abuse that people in detention have raised to detention facility staff and to act as a spotlight on staff responses to their grievances (or lack thereof). It is a resource for people in detention, their families, advocates, organizations, and anyone else who is interested in documenting the ongoing harms of immigration detention.
At present, the database reflects 200+ grievances that people in detention have shared directly with the ACLU Foundation of Northern California since January 2023. On June 23, 2023, ACLU NorCal sued ICE for failing to meaningfully respond to our Freedom of Information Act requests and withholding information on grievances filed in our state's immigration detention facilities. We will periodically update the database, and our public reporting of the database's contents, as more people in detention share their documents—and if ICE makes public its record of grievances filed in California. Click the filters in the chart below to view key data currently captured in the database.
How can I participate in this project? / 

¿

Cómo puedo participar en este proyecto?
Click here to see the promotional flyer.
Haga clic aquí para ver el folleto promocional.
What is immigration detention?
Immigration detention is the inhumane and unnecessary practice of holding immigrants in civil detention (the equivalent of pretrial detention) while they await a determination of their immigration status or potential deportation. The United States runs the largest immigration detention system in the world, incarcerating over 29,000 individuals as of June 2023. Abuse in immigration detention centers—including medical neglect, sexual abuse, unsanitary conditions, and retaliation for protest—has been repeatedly documented at detention facilities nationwide since immigration detention expanded under the auspices of Immigration and Customs Enforcement (ICE) in the early 2000s.
This has been a windfall for private prison corporations like GEO Group and CoreCivic, which execute sweetheart deals requiring the federal government to pay them hundreds of millions of dollars per year to warehouse people in their facilities. It is a system that incentivizes incarceration, breeds impunity, and causes needless suffering.
The California context
California holds the third-largest immigration detention population in the country. All six ICE detention facilities in the state are run by private, for-profit prison companies, making them prone to a lack of accountability or scrutiny from the outside world.
This project is meant to provide a window into the daily conditions of life in California immigration detention, and the lack of justice afforded to those in custody. While the grievance system purports to protect individuals' rights and allow them to seek redress, staff summarily reject and disregard grievances in many instances. It also serves to publicly document what people in detention and their advocates have argued for years: that for-profit prison companies rake in hundreds of millions of dollars annually while maintaining facilities marred by systemic neglect, abuse, and limited oversight in our state.
The grievance system shows that immigration detention is not a system that can be reformed; it must be dismantled. Click below for a snapshot of each California immigration detention facility.