Article Media February 10, 2017
For the past three years, art celebrating Black History Month has been displayed in the lobby of the administrative offices of the East Side Union High School District in San Jose. This year, works by San Francisco artist Mark Harris were selected to depict racial injustice and the African American experience.
But the art was apparently intolerable for Superintendent Chris Funk. Despite lacking any school policy or constitutional basis for removal, he had 11 paintings removed just hours after they were displayed.
We sent a letter demanding justice and asking the district to hang this important art back on the walls.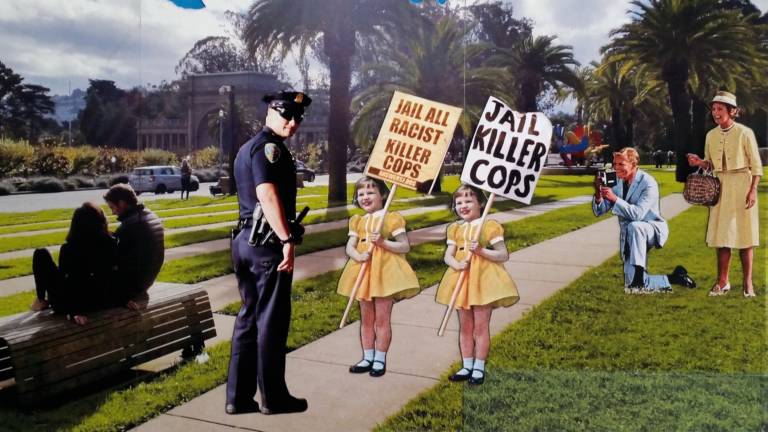 Proverbs 22 by Mark Harris