ACLU Urges Alameda County to Vote No on StingRay Surveillance
Sep 29, 2015
Page Media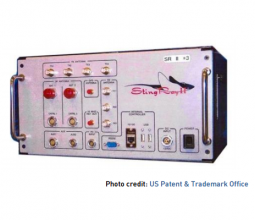 UPDATE: The vote has been rescheduled to Tuesday, Oct. 13.
TAKE ACTION - Ask your Alameda County Supervisor to vote NO!
The Alameda County Sherriff has requested authorization from the Board of Supervisors to upgrade the county's StingRay surveillance equipment.
StingRays are a highly intrusive cell phone surveillance technology used by law enforcement to intercept information from a target cell phone, sometimes without even obtaining a warrant. By mimicking a cell tower, the device tricks cell phones into communicating with it. StingRays can even track a target's location inside their own home. Because the device also captures information from cell phones in the surrounding area that have nothing to do with any investigation, there are a number of constitutional concerns at play.
The ACLU of Northern California has grave concerns about StingRay devices, and is strongly urging the Board of Supervisors to vote against authorization at this time. (Read the ACLU-NC letter to the Board of Supervisors.)
The process to authorize the use of StingRays in Alameda County has been rushed and hasn't created room for meaningful public discussion. The request for this intrusive device should not be approved without greater public input and a thorough cost-benefit analysis.
Here at the ACLU, we've been working with communities across the state to create model ordinances to promote transparency and opportunities for the public to weigh in whenever intrusive surveillance technology is being considered in their town. Now would be a great time for Alameda County to adopt such an ordinance. The county would be making an important commitment to properly evaluate surveillance technologies and to develop policies that provide transparency, oversight, and accountability.
The Alameda County Sheriff has a history of pursuing surveillance technology without taking the time to invite public input. Last year he bought two drones despite strong public dissent.
Take action today. We can't let this keep happening. As members of a community, we have a right to make thoughtful, informed decisions about what kinds of surveillance we want in our neighborhood.
Linda Lye is a Senior Staff Attorney with the ACLU of Northern California.