A Hard-Fought Win for Sex Ed in Fresno Unified
Oct 28, 2015
Page Media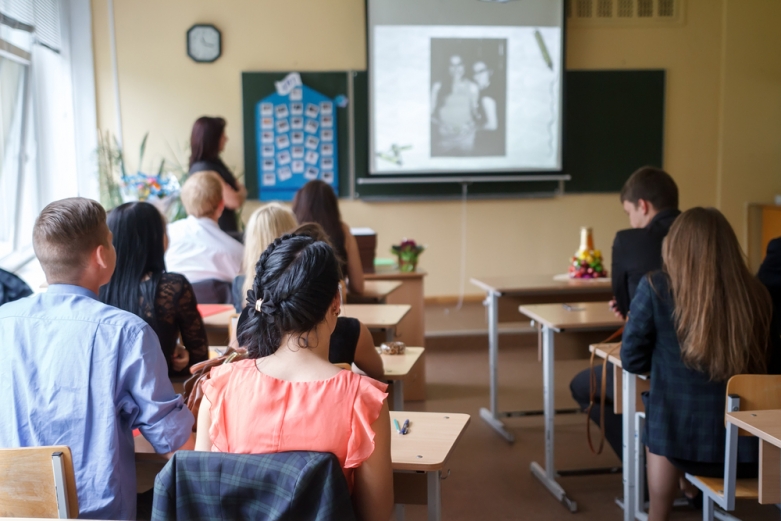 I joined the ACLU's Fresno office just this September – and in a few short weeks, I've already witnessed something historic.
For years, students in the Fresno Unified School District have been fighting to get comprehensive sex ed curriculum in their schools. And now they've convinced Fresno Unified's board members to partner with them in making that dream a reality.
I had the good fortune to be at the board meeting on Oct. 14, when members of the Fresno Unified Board of Trustees voted unanimously to add comprehensive sex education to the school's curriculum. It was moving to see the way the hard work of these students has paid off, and how the Fresno community has risen to support them. Before they said their ayes, school board members took turns thanking students for their persistence and dedication.
So why is this such a huge victory? Several years ago, Fresno's sex education went from barely there to non-existent. At the time there was only one class, Sociology for Living, which taught any kind of sexual health. Due in part to budget problems, the district cut Sociology for Living out of the curriculum in 2011.
Since then, students have worked hard to build a case for restoring sex education, and for bringing it back bigger and better.
Under the guidance of Fresno Barrios Unidos, a community organization dedicated to engaging and empowering youth in Fresno, Fresno Unified high school students spent 2012 and 2013 surveying 300 of their peers about what kind of sexual health education they were receiving. The results were grim. Sex education among ninth graders dropped from 81% to 27%, and what little sex education students were receiving was often inaccurate and incomplete.
Meanwhile in Fresno County, rates of sexually transmitted infections among teens continued to rise. Clocking in at 20%-25% higher than the state average, the county has the fourth-highest rates of teens with chlamydia and gonorrhea. Within the county, Fresno Unified has the dubious honor of having the highest rates of both infections. Which makes the need for comprehensive sex education even more urgent.
When their survey was finished, the students presented the results at a community forum. In the months that followed, they worked with Fresno Barrios Unidos and the ACLU to engage district administration on supporting sex education that's comprehensive – in other words, sex education that's medically-accurate, inclusive of all students, and complete.
As I sat in that school board meeting, I reflected on how Fresno Unified's historic, unanimous vote comes at a turning point for sexual health education in California.
Earlier this year, John Oliver released an episode of Last Week Tonight highlighting the embarrassing state of sex education across the country. Some of the clips featured were taken straight out of the sex ed classes being taught in California schools. But a few weeks ago, Governor Jerry Brown signed AB 329, requiring that comprehensive, unbiased, medically-accurate sex education be taught in all districts in the state in middle and high school. And just a few months prior, in a lawsuit filed by the ACLU against Clovis Unified School District, a California judge ruled that comprehensive sex education is "an important public right."
AB 329 goes into effect on January 1, 2016. Now is the time for districts, students, and community members to start thinking about what comprehensive sex education means for their schools.
Take this lesson from Fresno—our students deserve the best, most accurate information about their health and their bodies. Let's not make them fight for it.
Jennifer Chou is a Reproductive Justice Attorney with the ACLU of Northern California.