In San Francisco: Civil Rights Groups Oppose Secret Agreement with FBI
Mar 14, 2012
Page Media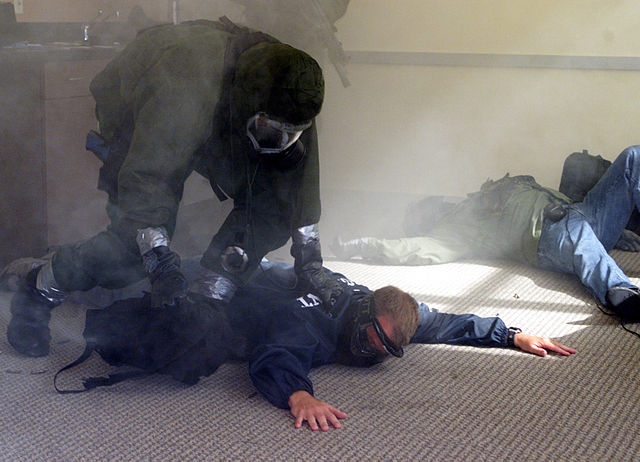 Safe & free in San Francisco
For the past 20 years, protections for First Amendment activity have been robust in San Francisco. One good reason is that local officials, advocacy organizations and community members have heeded lessons from intelligence-gathering scandals of days past, and enacted public policies to prevent history from repeating itself. Take Department General Order 8.10, first adopted by the Police Commission in 1990, which requires that intelligence-gathering involving any First Amendment activity be based on reasonable suspicion of significant criminal activity. In other words, no spying on San Franciscans without hard evidence of criminal wrongdoing.
Local control is being eroded, and quietly
These rules of law have allowed San Francisco to exert local control over intelligence gathering.
Despite post-9/11 pressure from the FBI to weaken San Francisco's affinity for First Amendment protections, the city has, until recently, stuck to its guns. In 2002, when the SFPD joined the FBI's Joint Terrorism Task Force (JTTF), it did so with a written guarantee that local control would continue: officers assigned to the JTTF would follow the rules established by San Francisco's DGO 8.10.
But in 2011, the American Civil Liberties Union and Asian Law Caucus learned that key protections for civil liberties – including civilian oversight of intelligence activity and safeguards to limit intrusive tactics - were thrown out the window and replaced by a secret MOU in 2007. As a result, San Francisco has lost important protections that were backed by consecutive generations of mayors, commissioners, police chiefs and community activists.
This development signals a dangerous giant step backward to people who care about civil liberties and civil rights, including religious liberty, and the rights of immigrants.
Spurred on by the Coalition for a Safe San Francisco, community concern over the racial and religious profiling of Arab, Middle Eastern, Muslim and South Asian communities is documented in a 2010 San Francisco Human Rights Commission report, which was endorsed by the board of supervisors via a resolution.
Prior to the secret shift in 2007, local control meant civilian control. Only the Police Commission had the authority to grant exceptions to DGO 8.10. A clear prohibition against policing based on race, ethnicity, national origin or religion was firmly in place. Officers were required to obtain special (written) authorizations from higher ups before engaging in surveillance, undercover operations or infiltration and those authorizations were subjected to civilian audits.
Without local control, weaker federal standards apply. This means that, as things stand currently, there is no effective way to prevent SFPD inspectors assigned to the JTTF from joining FBI agents in collecting intelligence on San Franciscans without any "particular factual predication," and without reasonable suspicion of wrongdoing.
An answer from Portland
Earlier this year, after much heated public debate and testimony, the Portland City Council passed legislation
authorizing its police officers to participate in JTTF investigations while being subject at all times to local control, civilian oversight and state and local intelligence gathering restrictions. This arrangement was endorsed by the federal government and reached without an MOU. The US Attorney for Oregon praised the legislation's "sensible and effective civil rights protections." Take a look at testimony from federal officials and from Portland's police chief, and media coverage.
Returning to higher ground in San Francisco
Given that the federal government supported protections for state and local civil rights in JTTF assignments in Portland, would it do so in the Bay Area? If not, why?
In meetings and correspondence with local FBI officials over the past six months, the American Civil Liberties Union (ACLU-NC), the Asian Law Caucus (ALC) and the San Francisco Bay Area office of the Council on American-Islamic Relations (CAIR-SFBA) have sought an answer to this question and others. Responses have not been forthcoming.
Learn more
Safe SF Civil Rights Ordinance (amended)
One-page Summary of the Safe SF Civil Rights Ordinance
SFPD Intelligence Gathering History
Key SF Regulations Lost Under Secret SFPD Agreement with the FBI
San Francisco Human Rights Commission Report
San Francisco Board of Supervisors Resolution
Primary Intelligence Standards Comparison: Federal, State and Local
Portland City Council JTTF Resolution
Portland Testimony: Federal Officials
Portland Testimony: Police Chief Mike Reese
Lessons from the Portland Solution Flow Chart
Coalition for a Safe San Francisco
Proposed Law Would Restore Local Control Over Intelligence Gathering
Bay Area Rights Groups Ask FBI Director to Address Racial Profiling, Islamophobia
Civil Rights Groups Call on Bay Area Police Departments to Cease Joint Operations with the FBI That Violate California Law
Lawsuit Seeks Information on FBI Activities in Northern CA Muslim Communities
ACLU Seeks Records About FBI Collection Of Racial And Ethnic Data