SFPD Agrees to Stop Warrantless Cellphone Searches
Jul 24, 2014
Page Media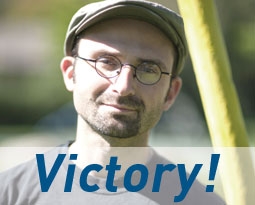 The San Francisco Police Department has agreed to stop warrantless searches of cellphones of people who are arrested. This is the result of a settlement announced today in the ACLU-NC's lawsuit against SFPD over this practice.
At the end of June, the U.S. Supreme Court delivered a tremendous privacy victory to cell phone users across the country. Today, we felt the ripple effects of that victory here in San Francisco. The ACLU of Northern California sued San Francisco last year to stop the city's police department from conducting warrantless searches of arrestees' cell phones. The City has now agreed to end this abusive practice.
This is great news for people like our client Bob Offer-Westort, a civil rights activist who was arrested for peaceful civil disobedience. Bob unfortunately paid a high price for his activism – the police rifled through his cell phone and read his private text messages with fellow activists about local politicians, violating Bob's rights and the rights of his fellow activists.
The Supreme Court's decision in June made clear that we have a right to privacy in our digital information. Our cell phones carry a wealth of information and paint a detailed picture of who we are. We don't surrender our right to privacy simply because we choose to carry that information around with us or because we've been arrested. That's why we brought our case in the first place and now that's the law.
Michael T. Risher is a Senior Staff Attorney with the ACLU of Northern California.