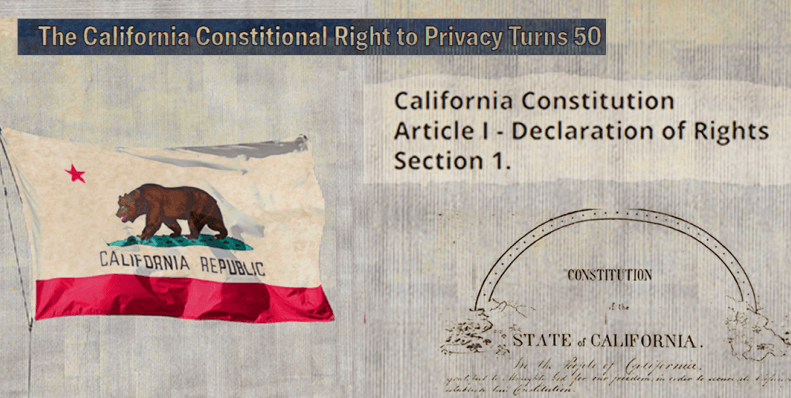 California Constitutional Right to Privacy
Life, liberty, and…privacy. These inalienable rights are enshrined at the top of the California Constitution. In 1972, with support from the ACLU, a modern constitutional right to privacy was added to the state constitution through a prescient ballot measure.
Article I, Section 1 of the California Constitution guarantees an "inalienable" right to privacy that applies both to government and private entities. The California Constitutional Right to Privacy, overwhelmingly passed by ballot proposition in 1972, was specifically intended to safeguard privacy and robustly limit how technological advances and the surveillance ecosystem of both business and government actions could invade our private lives and undermine our fundamental rights.  The "moving force" behind the new constitutional provision was to protect against "this most modern threat to personal privacy." It also unequivocally ensured that privacy—and all other inalienable rights in California—applied to all people by replacing the word, "men," with "people."
For the last five decades, our constitutional right to privacy has helped to safeguard our homes, our families, our bodies, our thoughts, and our associations from invasion by government and corporate interests. 
It has also been a north-star for our work on cutting edge laws—from consumer protections that require businesses to provide people with privacy policies, data-breach notifications, and the right to know about and delete the information being collected on them—to anti-surveillance laws that require the government get a warrant to access our personal information and that protect against face surveillance and other dangerous technology.
Yet there is much more work to be done. In a digital world, our freedom depends on our ability to control how our personal information is collected and used. Privacy rights have also become even more salient given recent U.S. Supreme Court decisions and the passage of antiabortion and anti-LGBTQ laws in many states. Now is the time to make sure the promise of the California constitutional right to privacy becomes a lived reality.
Berkeley Law Symposium - California Constitutional Privacy at 50: Power of State Law and Promoting Racial Justice in the Digital Age