Article Media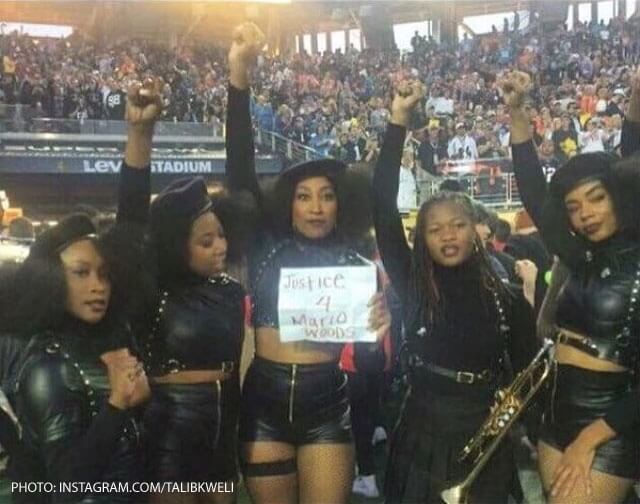 Under pressure from grassroots San Franciscans – from the Justice 4 Mario Woods Coalition to the #Frisco5 hunger strikers, and many more – former SFPD Chief Greg Suhr resigned on Thursday, May 19.
#SayHerName
The tragic shooting and killing of 29-year-old Jessica Williams, a Black woman who was unarmed, by San Francisco police earlier that same day pushed Mayor Ed Lee to finally heed public pressure. Police killed Jessica on the #SayHerName Day of Action, just blocks away from where SFPD officers fatally shot Mario Woods in the Bayview on Dec. 2, 2015.
Mayor Lee's request of Suhr to resign showed that the people of San Francisco are successfully exercising their power to hold police accountable.
Their accomplishments, and commitment to human dignity and justice for all, send an important message. They signal to rank-and-file police officers that San Francisco will not tolerate the abuse and racism embedded in its police department any longer.
The work ahead
The new acting chief of SFPD has said he is for "reform, reform, reform." The next few weeks will put that promise to the test. The chief and the Police Commission should move towards fundamental change, including in the use of force and crisis intervention policies. To settle for cosmetic fixes or add more lethal weapons, as the Police Officers Association is advocating, is out of the question.
Police targeting of people of color, and of Black people in particular, is still taking its heavy toll. Despite a 21 percent decrease in the number of Black adults in San Francisco between 1994 and 2013, the racial disparity in arrests grew. In 1994, police arrested 4.6 Black people for every white person; in 2013, police arrested more than 7 Black people for every white person.
The SFPD's failure to ensure officers use crisis intervention and de-escalation strategies in interacting with people with disabilities is also a matter of life and death. More than 60 percent of all fatal shootings by San Francisco police since 2010 involved people with mental health disabilities or in possible mental health crisis.
That's why we urge the Police Commission and the mayor to make the nationwide search for a new chief meaningful, and to seek out candidates with a track record of insisting upon accountability even in the face of strong internal opposition. San Francisco must prioritize community voices, rather than internal department and Police Officers Association voices, in the selection of the new chief.
We should remember that there is no quick fix. We must continue working for systemic change to end the deep-rooted failures of the SFPD, especially as it interacts with communities of color and people with disabilities.