Making Things a Little Fairer in California, One Bill at a Time
Oct 04, 2016
Page Media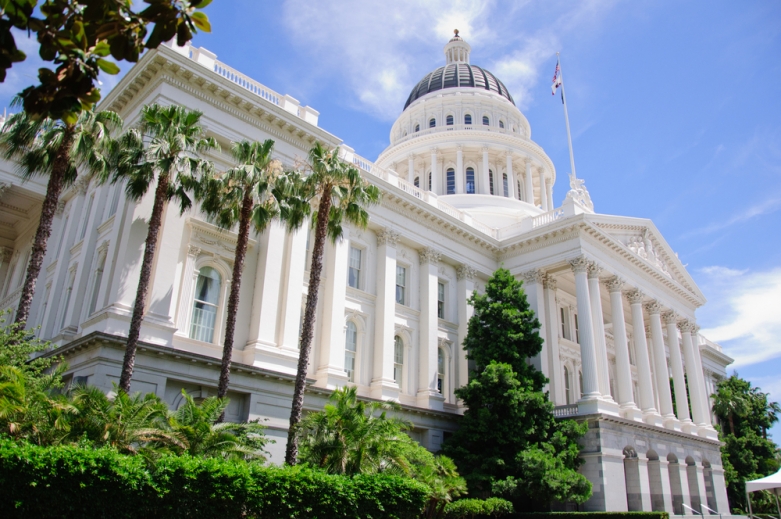 ACLU of California Legislative Roundup
Our greatest accomplishments
California now has some of the strongest protections against policing for profit in the country
Working with a broad coalition of racial justice, immigrants' rights, labor, and civil libertarian organizations, we sponsored and passed SB 443, a bill to rein in civil asset forfeiture abuse.
For years, California police have used federal law to take and keep a share of someone's money or property without convicting, charging, or even arresting that person for a crime. This tipped the scales of justice in favor of profits, not fairness.
With SB 443, unless someone is convicted of a crime, police can't use federal law to get a cut of any property they take, like homes, land, cars, etc. The same requirement applies for cases involving less than $40,000 in cash. By curbing the financial incentive to "police for profit," the law will ensure that people's personal property and cash are no longer up for grabs.
As other states enacted discriminatory voting laws, California bucks the trend
Depriving people of the right to vote after a criminal conviction was a hallmark of the notorious Jim Crow period: the intent was to strip Black people of their political power. Unfortunately, this practice persists today throughout the country.
AB 2466 puts California on the right side of history and ensures that those who are eligible to vote can. After a decade of litigation and advocacy, this new law clarifies, once and for all, that only people serving a state-prison sentence or on parole temporarily lose the right to vote.
As other states pass a variety of voter suppression laws that negatively impact people of color and the poor, this law creates a more inclusive and robust democracy.
California addresses wrongful convictions
2015 set a record for the number of exonerations that took place throughout the country, with 149 people having been exonerated so far. Fortunately, California took proactive steps to safeguard against making these harmful injustices permanent ones.
Under SB 1134, someone who is wrongfully convicted would actually stand a fighting chance at getting a new hearing (or maybe even a new trial) based on newly discovered evidence that could potentially prove their innocence. California previously had an unreasonably high standard to prove innocence based on new evidence.
Another new law, AB 813, will allow innocent people and immigrants facing deportation to challenge legally invalid convictions even if they are no longer in custody. Currently, only people who are serving their time or are on parole or probation can challenge their conviction and ask a court to review it. Once someone is released, they cannot challenge that conviction – even if there is newly discovered evidence to prove their innocence. This gap in the law has a particularly devastating effect on immigrants who are wrongly convicted or plead guilty to a crime without knowing that doing so could result in their deportation.
Finally, with SB 1389, police will have to electronically record interrogations of anyone suspected of homicide to safeguard against false confessions. This will hopefully help prevent wrongful convictions in the first place.
California leads in upholding due process and limiting ICE abuses
For years, Immigration and Customs Enforcement (ICE) has deployed harmful tactics at the local, state and federal level to funnel as many immigrants as possible through their inhumane and out of control deportation machine.
California's TRUTH Act (AB 2792) puts vital know-your-rights information in the hands of immigrant community members held in local jails and in ICE's cross-hairs. The law will guarantee the "right to know" if ICE is targeting community members in jails, and the "right to say no" to abusive interrogation requests where deportation agents coerce, intimidate, and violate immigrants' fundamental rights.
Our greatest disappointments
Although we had several successes this year, we are sad to see two important, ACLU-sponsored bills die in the Legislature.
Police misconduct records will remain a secret
As El Cajon, Los Angeles, Sacramento, and countless other cities are rocked by police misconduct scandals, California is still one of the most secretive states when it comes to making police misconduct records public.
To the extent that officers are abusing their power, the public has every right to know the full findings of investigations into their wrong-doing. SB 1286 would have lifted this veil of police secrecy, but the California Legislature failed to let the measure move forward under intense pressure from law enforcement lobbyists. We will be back in 2017 to try again.
License suspensions for failure to pay will continue
This year, the ACLU and a diverse coalition of organizations came together to advance SB 881, a bill intended to ensure that courts and counties don't suspend driver's licenses because someone can't afford to pay a traffic ticket. Unfortunately, the bill was amended during the legislative process.
The new law will only ensure that the amnesty program developed by the Brown Administration works as intended: to help Californians who are too poor to pay their traffic tickets move on with their lives, instead of condemning them to a revolving door of traffic fines and fees, and license suspensions.
While the new law is an important step, this bill doesn't offer systemic, long-lasting solutions. After the amnesty program ends on April 1, 2017, our traffic court system will continue to punish poor people for being poor, while driving them deeper into poverty.
Fortunately, a coalition of legal organizations filed the first lawsuit in California in June to challenge the suspension of driver's licenses as a means of collecting unpaid traffic fines.
Natasha Minsker is the Director of the ACLU of California Center for Advocacy & Policy.