Indigenous Justice at the ACLU of NorCal
Image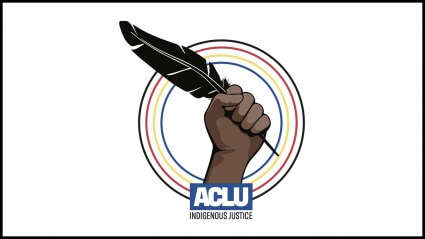 Vision
Using an approach that is guided by Indigenous core values, this work seeks justice for Indigenous people through healing and restorative advocacy within the legal, social, and political systems.
Mission
Indigenous Justice (IJ) work at the ACLU seeks to support and advance tribal sovereignty through culturally authentic and Indigenous-centered legal, policy, advocacy, and organizing work designed to dismantle colonial systems of oppression. IJ work seeks to uplift Indigenous peoples, communities, organizations, and movements through community-directed political, social, cultural, policy, and educational processes. Through this work, we aim to support Indigenous communities – and follow their lead – as they work to uphold their sovereignty, dignity, and autonomy. We strive to honor and, when possible, integrate Indigenous worldviews and values into our approaches and strategies.
Learn more about our indigenous justice advocacy, campaigns, and actions by exploring the drop down menus below.