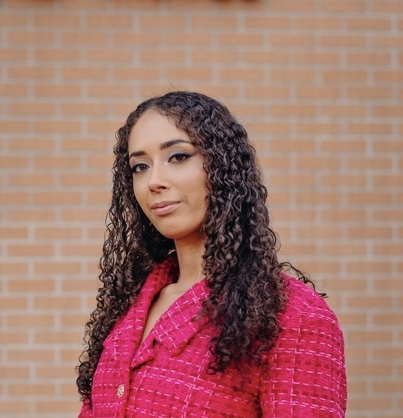 Briana Cravanas (she/her/hers)
Briana is the criminal justice fellow at the ACLU of Northern California, where she advocates against unjust and oppressive criminal laws, policies, and practices. Briana's work largely includes supporting community advocacy efforts and ensuring implementation of policies that address harmful police practices.
Prior to joining the ACLU as a fellow, Briana interned with ACLU NorCal's Criminal Justice Program, working to challenge prejudicial felony DNA collection, and assist with community efforts to end discriminatory law enforcement gang database practices. Briana also interned with the Lawyers' Committee for Civil Rights of the San Francisco Bay Area, where she provided direct services to clients fighting illegal bail contracts and seeking to eliminate court debt. Most recently, Briana interned with Just Cities Institute, helping tenants facing eviction and creating resources for community education on fair chance housing policies.
Briana is a graduate of CSU Sacramento and UC Davis School of Law. During law school Briana served as the Black Law Student Association's vice president and was an Academic Success Program criminal law tutor. Briana received Witkins and Reynoso awards for academic achievement and the Continuing Education of the Bar 2021 Award for Excellence in Legal Research and Writing. A recipient of the John Paul Stevens Foundation Public Interest Fellowship, Briana participated in her school's Aoki Criminal Justice Practicum, where she successfully advocated for the early release of an inmate who had been given an extended sentence as a youth offender.
Prior to law school, Briana clerked at the Law Offices of John L. Burris, working with victims and families brutalized and discriminated against by law enforcement. Seeing the injustices her community faced within the criminal system motivated Briana to become an advocate and raise community voices in the fight for justice.