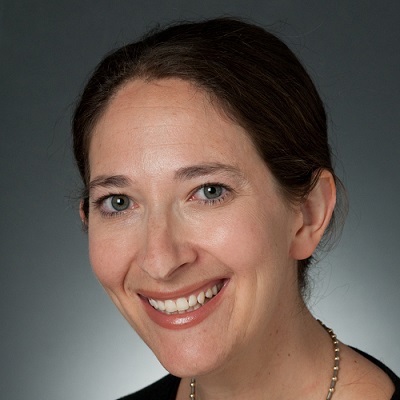 Nicole A. Ozer, Esq. (she/her)
Technology & Civil Liberties Director
Nicole A. Ozer is Technology and Civil Liberties Director for the ACLU of California.
Nicole has led the organization's cutting-edge work in California to defend and promote civil liberties in the modern digital world since 2004. Nicole sets the strategic vision for the Technology and Civil Liberties Project and its statewide team and implements an integrated advocacy approach that coordinates work in the courts, in communities, with companies, and policymakers to achieve maximum impact.
Nicole is a nationally recognized expert on issues at the intersection of privacy and government surveillance and free speech and the Internet. Nicole spearheaded the passage of the landmark California Electronic Communications Privacy Act (CalECPA) and California Reader Privacy Act, designed groundbreaking surveillance reform strategies now used across the country, and also developed the ACLU's national online privacy campaign, Demand Your dotRights. She is frequently called upon for testimony, presentations, and media appearances. She regularly tweets @nicoleozer and blogs at www.aclunc.org/tech.
Nicole graduated magna cum laude from Amherst College, studied comparative civil rights history at the University of Cape Town, South Africa, and earned her J.D. with a Certificate in Law and Technology from the University of California, Berkeley School of Law.
Nicole served as Interim Legal and Policy Director for the ACLU of Northern California from September 2019-August 2020 and spent the spring of 2019 on sabbatical as a Visiting Researcher at Berkeley Law and as a Non-Residential Fellow at the Stanford Digital Civil Society Lab. During her sabbatical, Nicole co-authored Integrated Advocacy: Paths Forward for Digital Civil Society.
Before joining the ACLU, Nicole was an intellectual property attorney at Morrison & Foerster LLP in San Francisco.
Nicole has been honored with the Privacy Award by the Berkeley Center for Law & Technology, the James Madison Freedom of Information Award by the Society of Professional Journalists, and the Young Bear Award by the University of California, Berkeley. The Daily Journal recognized Nicole as a top Artificial Intelligence Lawyer in 2019, The Recorder recognized Nicole as a 2018 Woman Leader in Tech Law, and San Jose Magazine selected her as one of 20 "Women Making a Mark" in Silicon Valley.
Nicole proudly served in the pilot program of the AmeriCorps National Service Program in the summer of 1993. Nicole was also Co-President of her law school class, is a past Chair of the State Bar of California Cyberspace Committee, was a founding board member of the Bay Area Lawyer Chapter of the American Constitution Society (ACS), and currently serves on the ACS Bay Area Advisory Board and the Berkeley Law Alumni Board.
Nicole's legal and policy publications include: Making Smart Decisions About Surveillance: A Community Guide to Transparency, Accountability, and Oversight (ACLU of California, 2016); Privacy and Free Speech: It's Good for Business (ACLU of California, 2016, 2012, 2009); Losing the Spotlight: A Study of California's Shine the Light Law (ACLU of California, 2013); Putting Online Privacy Above the Fold: Building a Social Movement and Creating Corporate Change (NYU Review of Law and Social Change, 2012); Contributing Author, Treatise on Internet Law & Practice in California, Continuing Education of the Bar (2011); Location-Based Services: Time for a Privacy Check-in (ACLU of Northern California, 2010); Digital Books: A New Chapter for Reader Privacy (ACLU of Northern California, 2010); Cloud Computing: Storm Warning for Privacy (ACLU of Northern California, 2010); No Such Thing As Free Internet: Safeguarding Privacy and Free Speech in Municipal Wireless Systems, 11 N.Y.U. J. Legis. & Pub. Pol'y 519 (2008); Companies Positioned in the Middle: Municipal Wireless and Its Impact on Privacy and Free Speech, 41 U.S.F. L. Rev. 635 (2007); Rights "Chipped" Away: RFID in Identification Documents, 2008 STAN. TECH. L. REV. 1; Under the Watchful Eye: The Proliferation of Video Surveillance Systems in California (A Report of the California ACLU Affiliates, Schlosberg and Ozer, 2007).