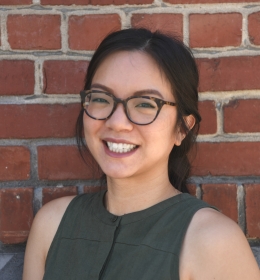 Staff Attorney, Gender, Sexuality & Reproductive Justice Program
Jennifer Chou is a Staff Attorney for the Gender, Sexuality & Reproductive Justice Program at the ACLU of Northern California. Her current work focuses on expanding and protecting access to reproductive health care in the Central Valley. She also leads the ACLU-NC's efforts to ensure implementation of inclusive, medically accurate, and comprehensive sexual health education across the state.
Jennifer's cases include a suit against the U.S. Office of Refugee Resettlement for funding religious organizations that deny immigrants access to legally required reproductive medical services.
Before joining the ACLU, Jennifer was an If/When/How Reproductive Justice Fellow with the National Asian Pacific American Women's Forum, where she represented NAPAWF in coalition leadership to reintroduce federal immigrant health legislation and authored a policy agenda about the reproductive health status and needs of Asian American and Pacific Islander women. Before law school, Jennifer was a paralegal with the litigation department of Planned Parenthood Federation of America. She currently sits on the board of the Women's Foundation of California and the Executive and Steering Committees for the Fresno County Preterm Birth Initiative.
Jennifer earned her law degree from the David J. Epstein Program in Public Interest Law and Policy at the UCLA School of Law, where, as a student in UCLA's Appellate Advocacy Clinic, she argued a case in front of the U.S. Ninth Circuit Court of Appeals. She earned her B.A. in Political Science and Women's Studies, with a concentration in Asian American Studies, from Wellesley College.
In her spare time, Jennifer enjoys hiking, thrifting, and camping out at her local library.